Lightfoot, Franklin & White offers the perfect blend of small-firm atmosphere, big-firm resources, big-name clients, and hands-on experience with issues that matter.
"I know of no other firm in the nation that offers the unique blend of Fortune 100 clients, cutting-edge technology and the zeal and camaraderie of Lightfoot, Franklin & White."
— the late Sam Pointer, partner and Chief Judge of the United States District Court, Northern District of Alabama
An Unforgettable, Defining Summer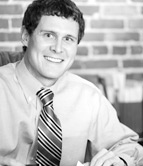 Lightfoot's Summer Associate Program offers law students the unique opportunity to interact with our attorneys both socially and professionally. In addition to firm-wide and small-group social events, we provide our Summer Associates with projects and experiences that have a real impact in ongoing cases in all areas of litigation.
Diversity at Lightfoot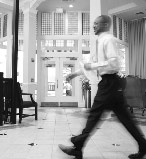 At Lightfoot, Franklin & White, we possess a commitment to diversity and we actively seek out minority job candidates for our Summer Associate Program and for full-time employment. We participate in regional minority job fairs, and sponsor events hosted by local and national organizations that promote the interests of minorities in the law, such as the Magic City Bar Association and the National Bar Association.
---
For information regarding associate hiring, our summer program, and recruiting schedules please contact Ashley Monk at (205) 581-0771 or amonk@lightfootlaw.com
For information regarding administrative and staff positions, please contact Savannah Davis at (205) 949-5820 or sdavis@lightfootlaw.com.