News & Insights
Thirty-five Lightfoot Attorneys Named 2016 Mid-South Super Lawyers and Rising Stars by Thomson Reuters' Super Lawyers
January 4, 2017
Lightfoot, Franklin & White LLC is pleased to announce that 35 of its lawyers have been selected as a 2016 Mid-South Super Lawyer or Rising Star.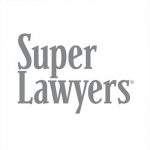 "We're delighted that Super Lawyers recognized more than half of Lightfoot's attorneys for its 2016 list," said Lightfoot Managing Partner Wynn Shuford. "We congratulate our attorneys for being acknowledged as leading lawyers."
Super Lawyers recognizes outstanding lawyers from more than 70 practice areas who have attained a high degree of peer recognition and professional achievement.
Lightfoot attorneys selected for 2016 Mid-South Super Lawyers include:
• Chandler Bailey – Products Liability
• Mike Bell – Business Litigation
• Kevin Clark – Products Liability
• Buddy Cox – Environmental Litigation
• Melody Eagan – Products Liability
• Sara Ford – Business Litigation
• Sam Franklin – Business Litigation
• Henry Gimenez – Personal Injury
• Lee Hollis – Personal Injury
• Sandy Hooper – Products Liability
• Johnny Johnson – Environmental Litigation
• Chris King – Business Litigation
• Warren Lightfoot – Business Litigation
• Terry McCarthy – Civil Litigation: Defense
• Lana Olson – Environmental Litigation
• Adam Peck – Products Liability
• Harlan Prater – Products Liability
• Chips Pruet – Business Litigation
• Banks Sewell – Products Liability
• Wynn Shuford – Class Action/Mass Torts
• Glenn Waldrop – Business Litigation
Lightfoot attorneys selected as 2016 Mid-South Rising Stars include:
• Tenley Armstrong – Products Liability
• Reid Carpenter – Civil Litigation: Defense
• Haley Cox – Civil Litigation: Defense
• Jeff Doss – Criminal Defense: White Collar
• James Gibson – Products Liability
• Wes Gilchrist – Business Litigation
• Charles Greene – Business Litigation
• Brian Kappel – Business Litigation
• Rachel Lary – Business Litigation
• Jonathan Little – Civil Litigation: Defense
• Brooke Malcom – Civil Litigation: Defense
• David Rich – Products Liability
• Jacob Tubbs – Products Liability
• Chris Yearout – Products Liability