Overview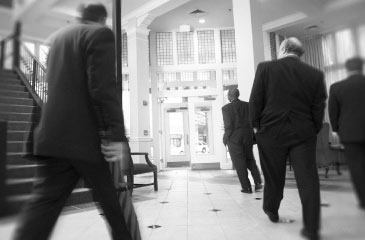 According to Chambers USA, clients have called us "a first class collection of lawyers," and we appreciate their compliments. Virtually all of the peer review publications have given us their highest endorsements, and we appreciate those, too. But many firms have happy clients and are recognized by the publications. What sets this firm apart?
1. We specialize in litigation, compliance and investigations.
Lightfoot was founded as a law firm dedicated to solving our clients' problems—and that still holds true today. From complex, "bet the company" litigation to internal and government investigations, risk management, and compliance, Lightfoot works hard to identify and solve our clients' problems so they can, in turn, focus on their mission. Our litigation work encompasses a variety of practice areas, including commercial disputes, energy-related litigation, consumer matters, product liability, toxic torts, personal injury, insurance, white collar, intellectual property, media and communications, insurance, employment, antitrust, environmental, healthcare, medical malpractice, professional liability, securities and derivatives and appellate. We also regularly advise on compliance issues and conduct audits and internal investigations for healthcare companies, NCAA member colleges and universities and other clients operating in highly regulated environments.
2. We listen.
Our experience tells us that no two problems are alike, and we do not believe in cookie cutter solutions. We never forget that every matter we handle is the client's matter, not ours. Our job is to craft a resolution strategy based on each client's needs and challenges, and the only way we can do our job is to get to know our clients and listen to them.
3. We have experience in reducing the complex to the simple.
This firm cut its teeth when Alabama was known as "tort hell." As a result, Lightfoot lawyers have handled literally thousands of high stakes cases in difficult forums. Our work load and the importance of the matters we work on have taught us to work efficiently without hordes of associates doing mindless tasks, have allowed our youngest lawyers to gain experience far beyond their years in taking significant responsibility for our clients' matters, and have taught us to embrace technology that enhances our efficiency. The work we have done has given our lawyers a base of knowledge and experience in handling both serial and complex matters. Our lawyers are now based in Alabama and Texas, and Lightfoot represents clients in difficult venues across the country.
4. We are more than discovery and motion lawyers.
We hear stories from our clients about lawyers who engage in discovery for discovery's sake and then panic if a matter is not resolved before trial. That is not who we are. If a matter needs to be resolved, we do what we need to do to resolve it. But if a case needs to be tried, our lawyers have both the experience and the temperament to try it. And our opponents know it. We will furnish, on request, a summary of every jury verdict, good and bad, we have received since this firm's inception. It is a long list. In addition, we are regularly retained to handle post-trial motions and appeals of matters other firms have handled. We will furnish a list of those matters, as well. The firm takes pride in its track record of over one hundred fifty reported appellate wins.
5. We are nimble.
Although we do work throughout the country, the entire firm practices law together in two locations. To be sure, our lawyers have particular areas of substantive expertise, but this firm is not arranged by formal practice group. Teams for client matters are assembled not based on what group a lawyer is in, but instead on what the client's needs are. And we do not compensate our lawyers based on how many clients they have. Rather, they are judged by the quality of the work they do. Nor are we tied to the old way of being compensated for our services. We have the flexibility to offer options that suit our clients' needs, whether they involve a contingency fee, a flat fee, or some other arrangement.